Did you just purchase a new laptop or Ultrabook and you can't figure out where to plug in your headsets? Many new laptops and Ultrabooks come with a single 3.5mm 4-position (4pin) audio port that supports both audio input and output.
Most headsets out there come with two different connectors for the headphone and microphone that are not compatible with this new configuration.
The Sabrent headset adapter features two 3.5mm 3-position ports that provide that separate headphone and microphone connection. It can be connected to the single audio port on your laptop. You can also connect a separate microphone and speakers if you prefer to use Skype or chat online without using a headset.
This adaptor is great for traveling too with its compact and sturdy design it's easy to store and transfer.
More great features, This item works great with tablets and smartphones that have a single audio port. Just connect the headphone and microphone plugs from your headset into the adapter, connect the adapter to your mobile device and start talking.
Features:
Split a single 3.5mm combo (headphone/microphone) jack into 2 separate jacks, one 3.5mm headphone jack and one 3.5mm microphone jack.
Compatible with PC gaming headsets with 2 plugs (one microphone, one stereo audio) on Mac and PS4.
Adapts PC headsets to be used on smart phones.
What's in the box?
Sabrent 3.5mm Headset Splitter Adapter
UNIVERSALLY COMPATIBLE
Works With Any Laptop, Desktop, Smartphone And Tablet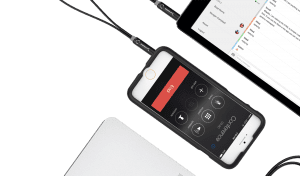 LISTEN & RECORD
Splits a Single 3.5mm Audio Jack Into Two Headphone/Microphone Ports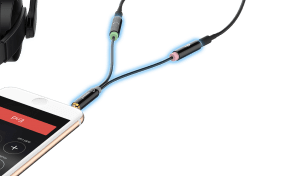 PERFECT FIT
Slim Enough To Fit Any Phone Or Case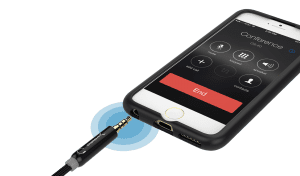 PLUG&PLAY
No Driver Needed